I created a fictional company, designed its brand and created its product.
As part of a project to learn the basics of visual design, I needed to create a fictional company. From there I was to produce a representative aesthetic character while communicating the values of the brand. And finally, to create the physical product.
Based on a future ambition and love for crafting, I decided to make a gifting company. I coined the name "BowBox". I intended to communicate a luxury brand with a "hallmark" touch.
I created a logo that spoke to the type of market, competitors and customer. Through choices in color, typography and form. I pushed it further by created a physical application of the product.
Some things I had to consider when conceptualizing:
- Reaching out to the target audience
- Communicating a sense of luxury
- Displaying a value of every product having a "personal touch"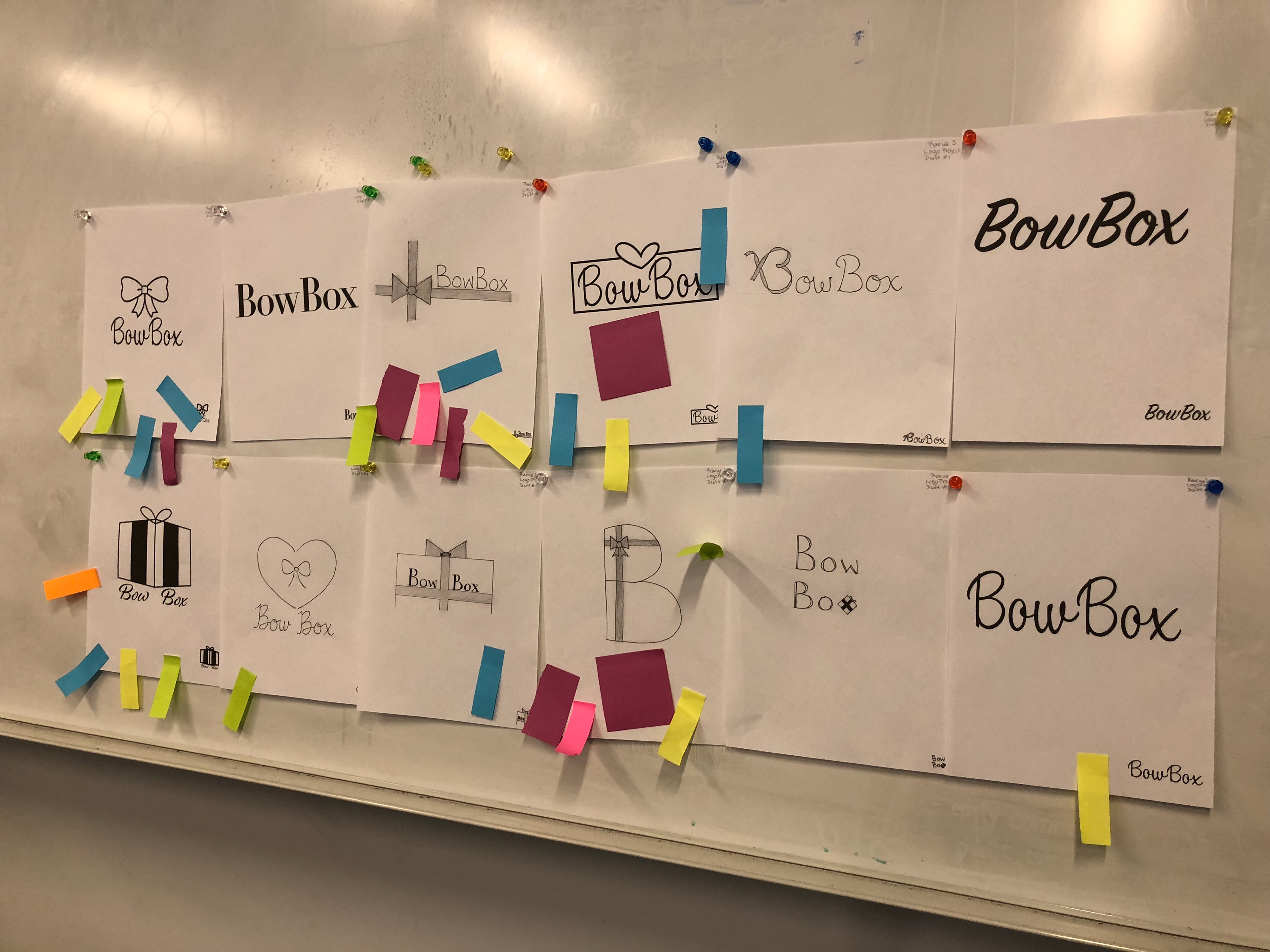 I created several analog and digital iterations of the logo. I sought out feedback and kept going back to improve my design. Until it neared perfection.
To best envision the use of the logo, I applied it physically.

A laser cut wood stencil used to create a gold leafed envelope that would accompany every gift. A thank you note for choosing BowBox.